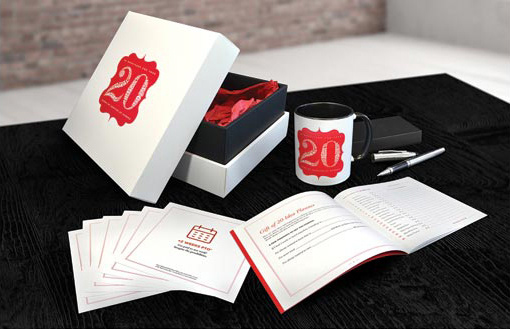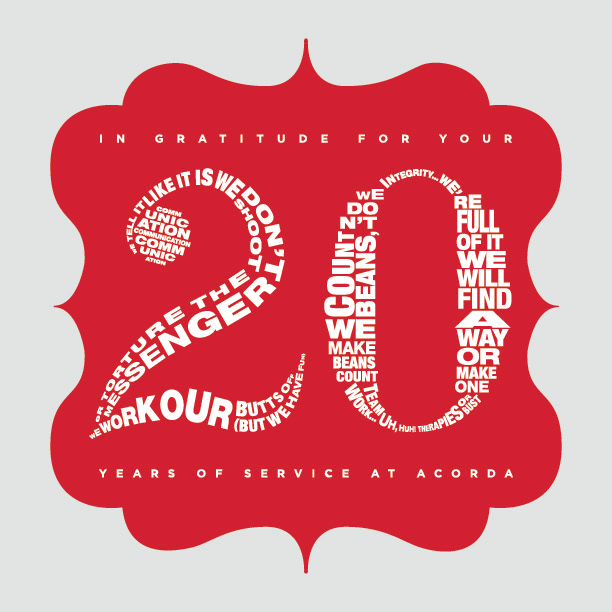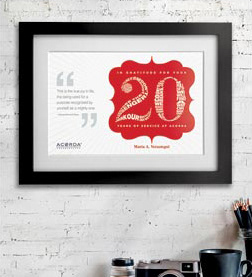 This piece won the 2018 American Graphic Design Award by Graphic Design USA. "Gift of 20" award branding and materials based on the nine principles and values of the company given to employees on their 20th anniversary of working at Acorda Therapeutics.
​​​​​​​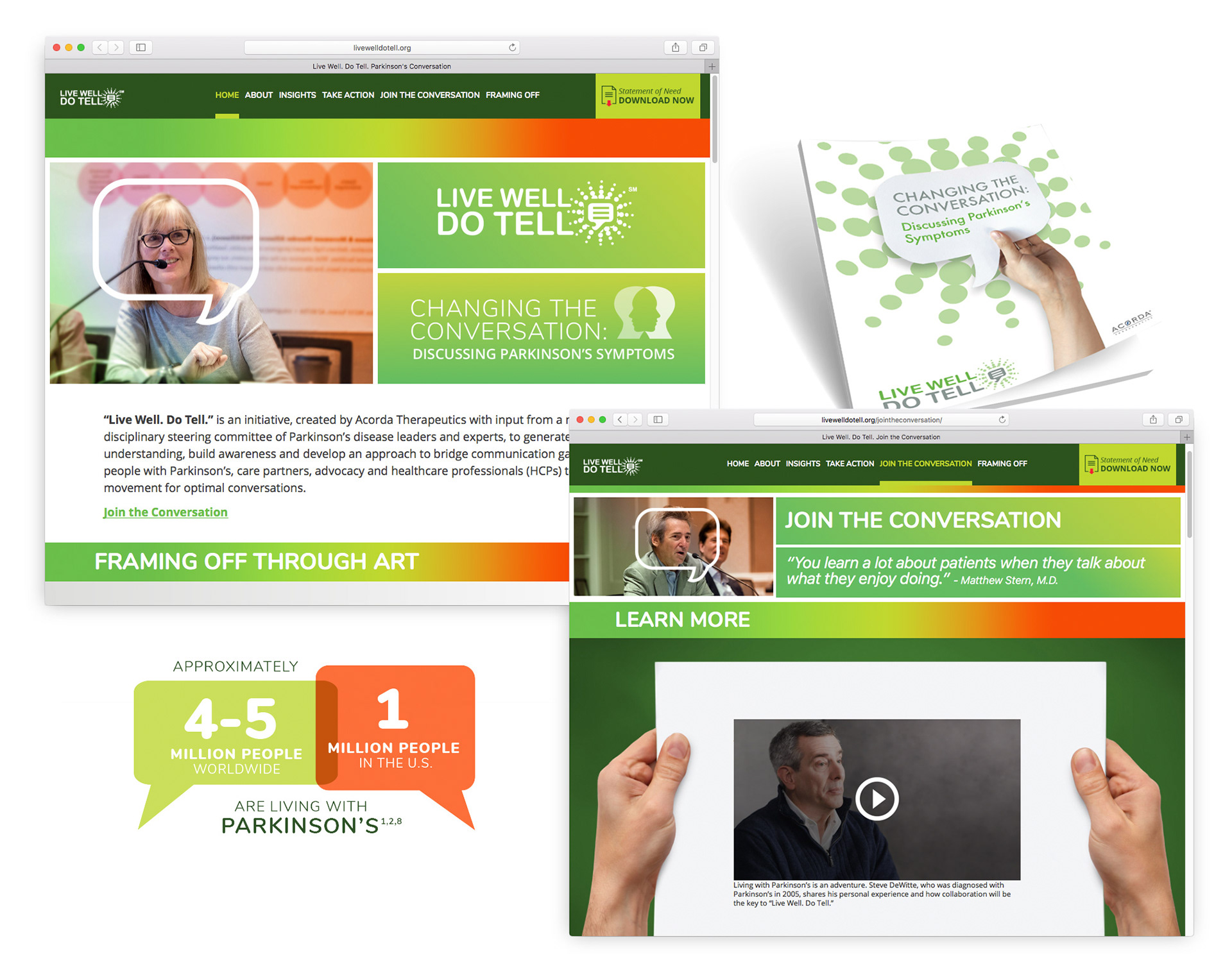 The goal of the "Live Well. Do Tell." website is to generate a shared understanding, build awareness and develop an approach to bridge communication gaps among people with Parkinson's disease, care partners, advocacy and healthcare professionals.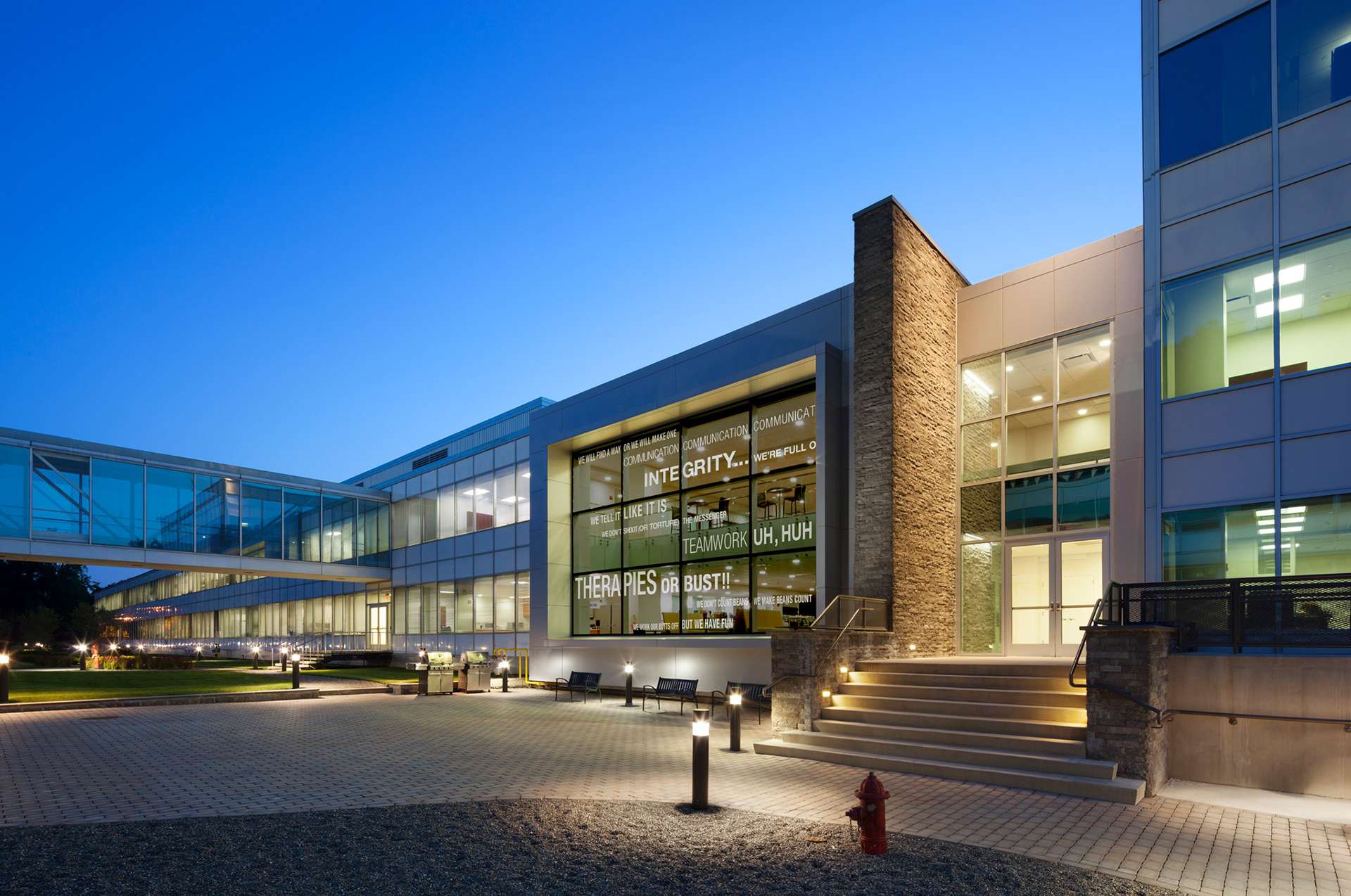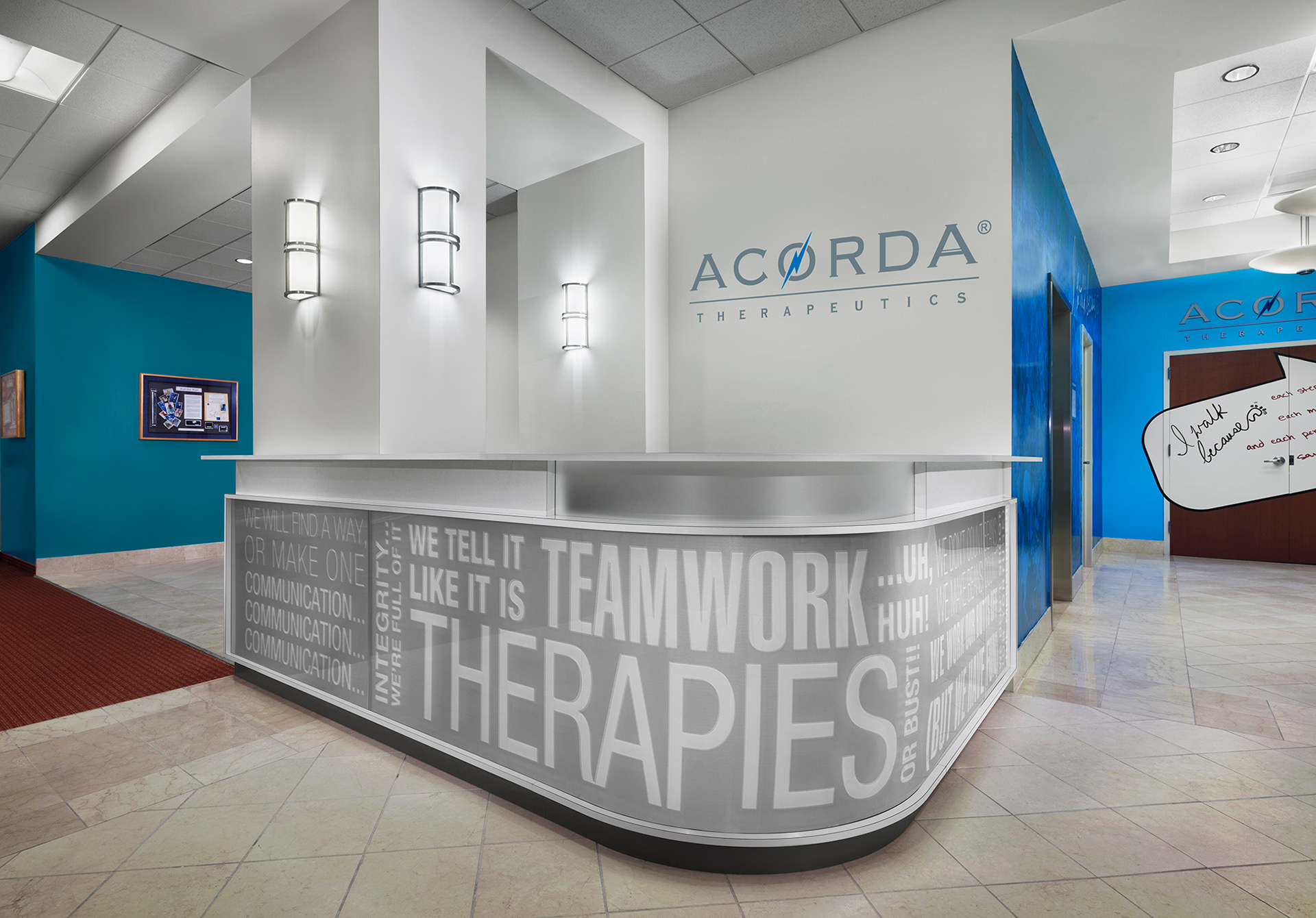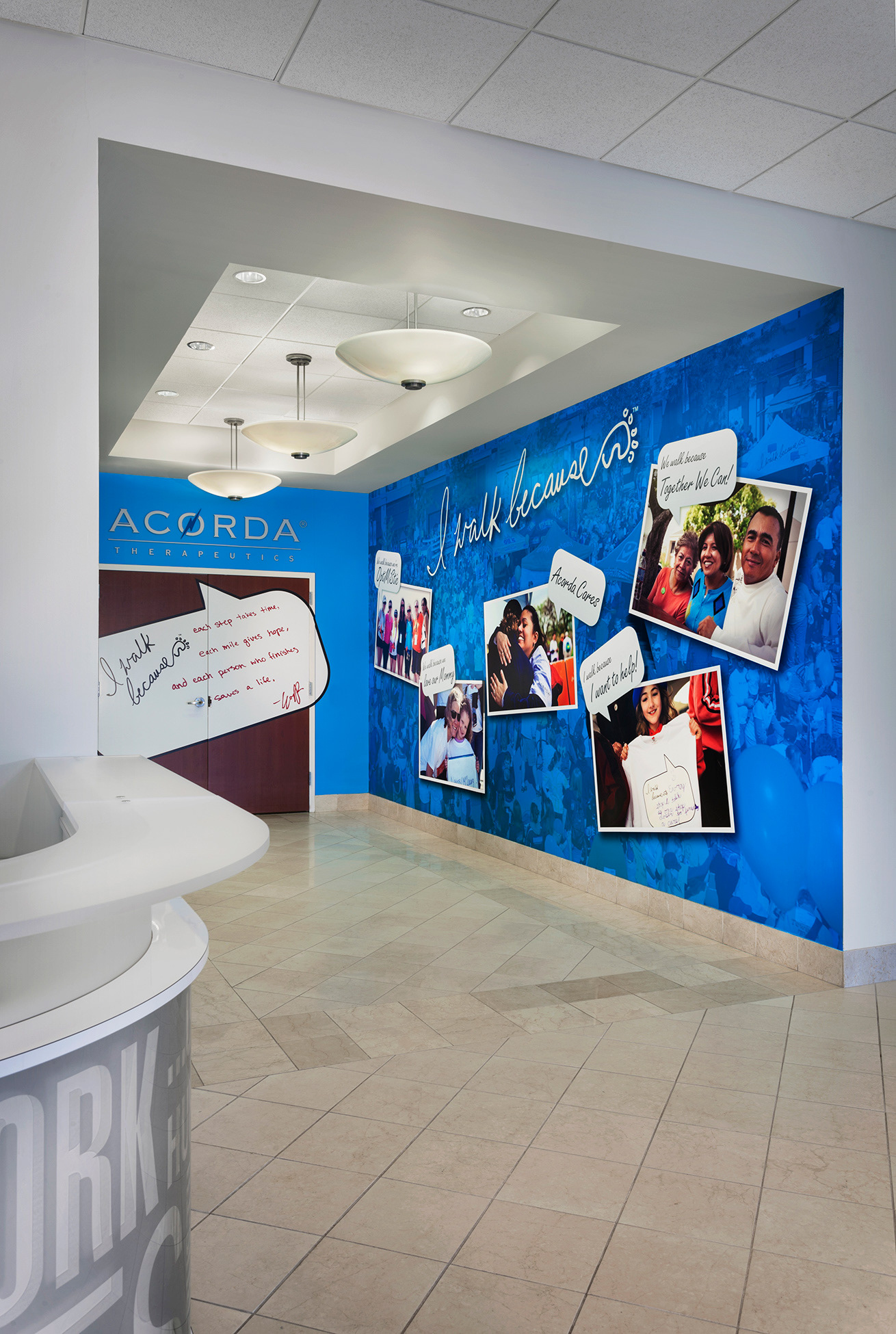 Campus building graphics at Acorda. The words used are the nine principles and values of the company. The photo on the left features typography that spans the cafeteria and 2nd floor gathering space. The photo on the right shows the entryway desk and main hall to the elevators.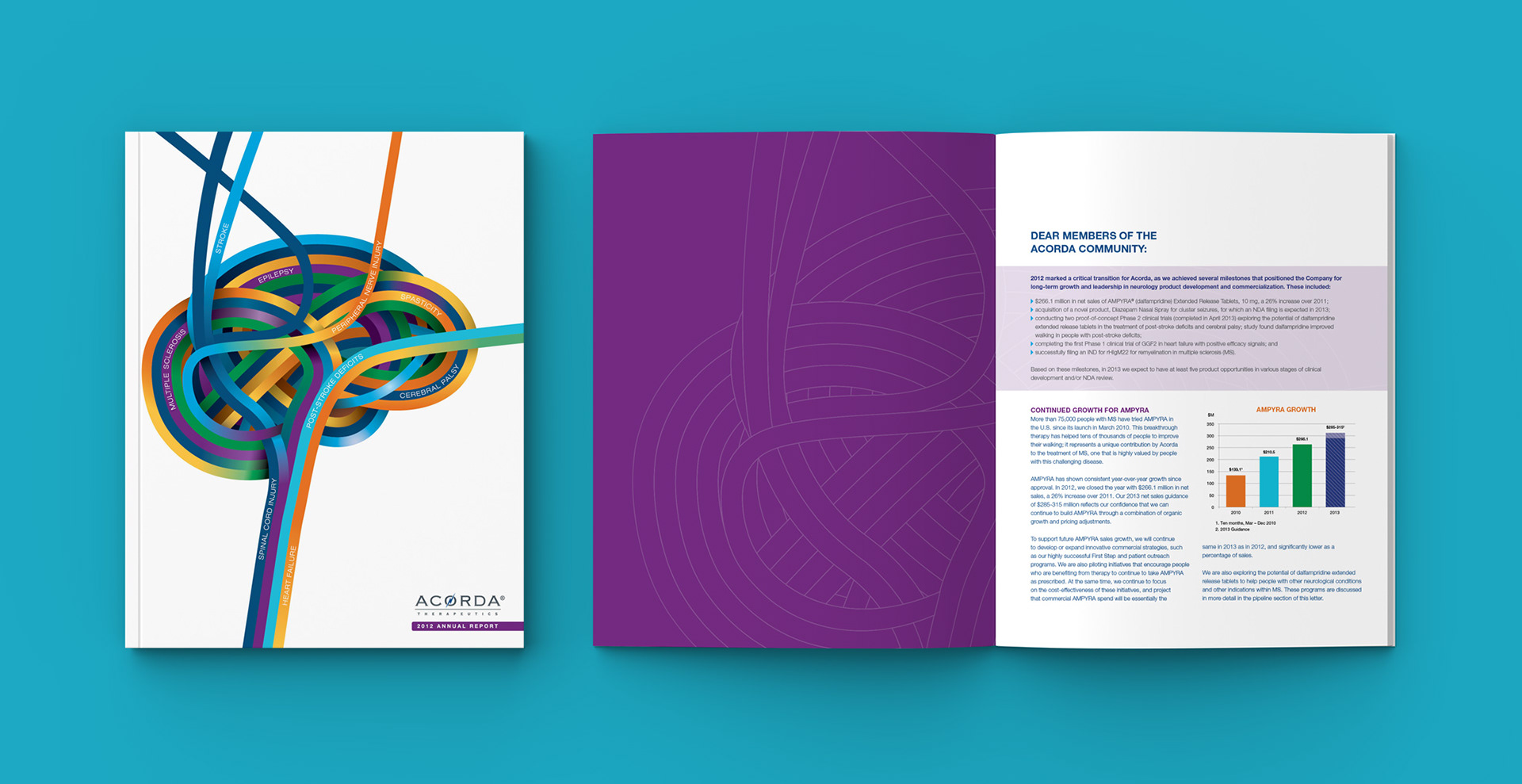 Printed annual report design and motion graphics for the online version. The company focuses on neurological disorders, the highlight of the report was the company's drug pipeline—products either in the making or on the market. Each colored line represents a drug therapy, After Effects was used to transform the static illustration into a dynamic moving piece.
Annual report with the drug pipeline integrated into the design. The theme was "Life. Science." Two separate words, two ideas that are inextricably tied together in the heart of the company.
​​​​​​​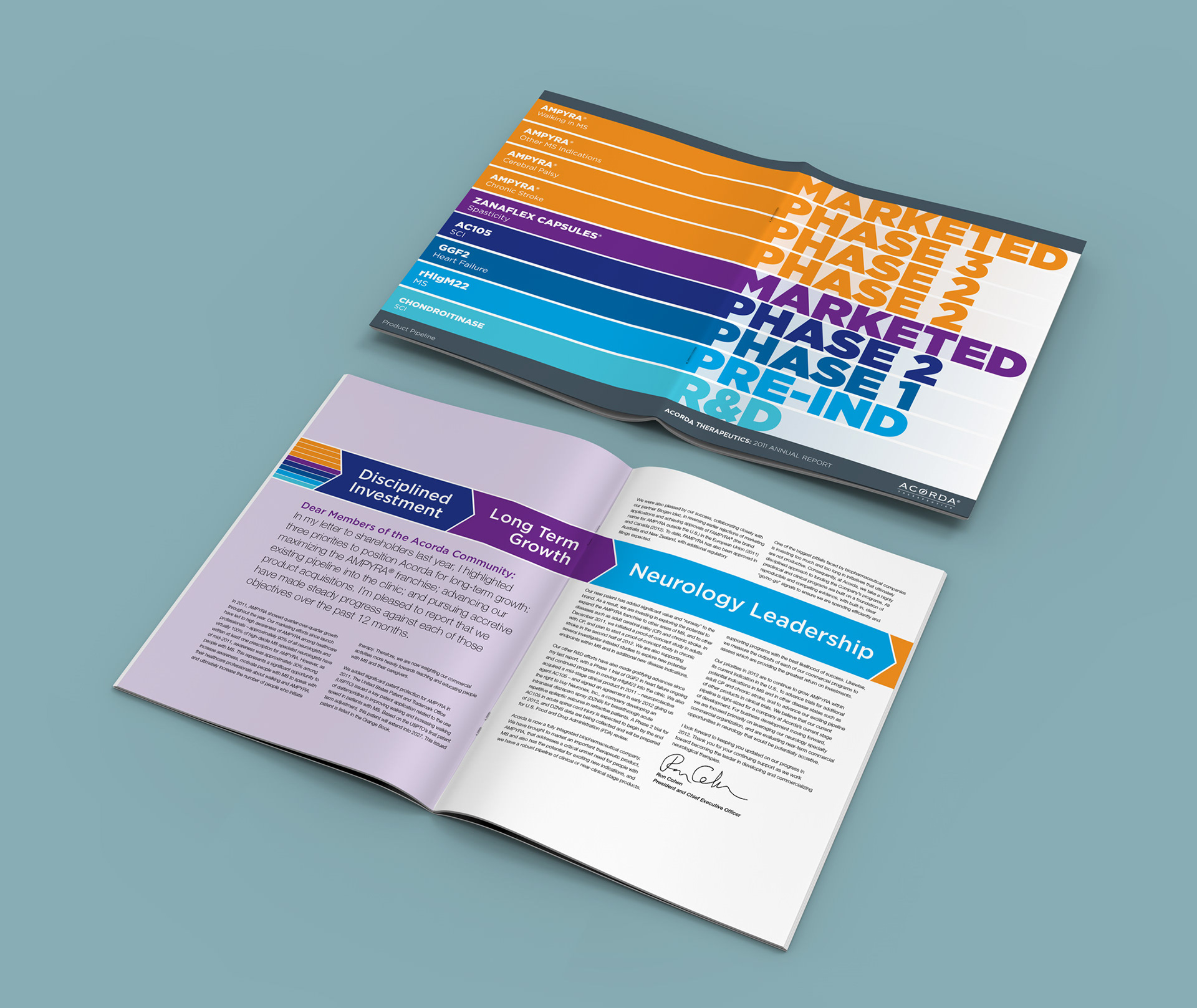 Annual report featuring the drug pipeline, highlighting the current stage of development for each therapy. 
​​​​​​​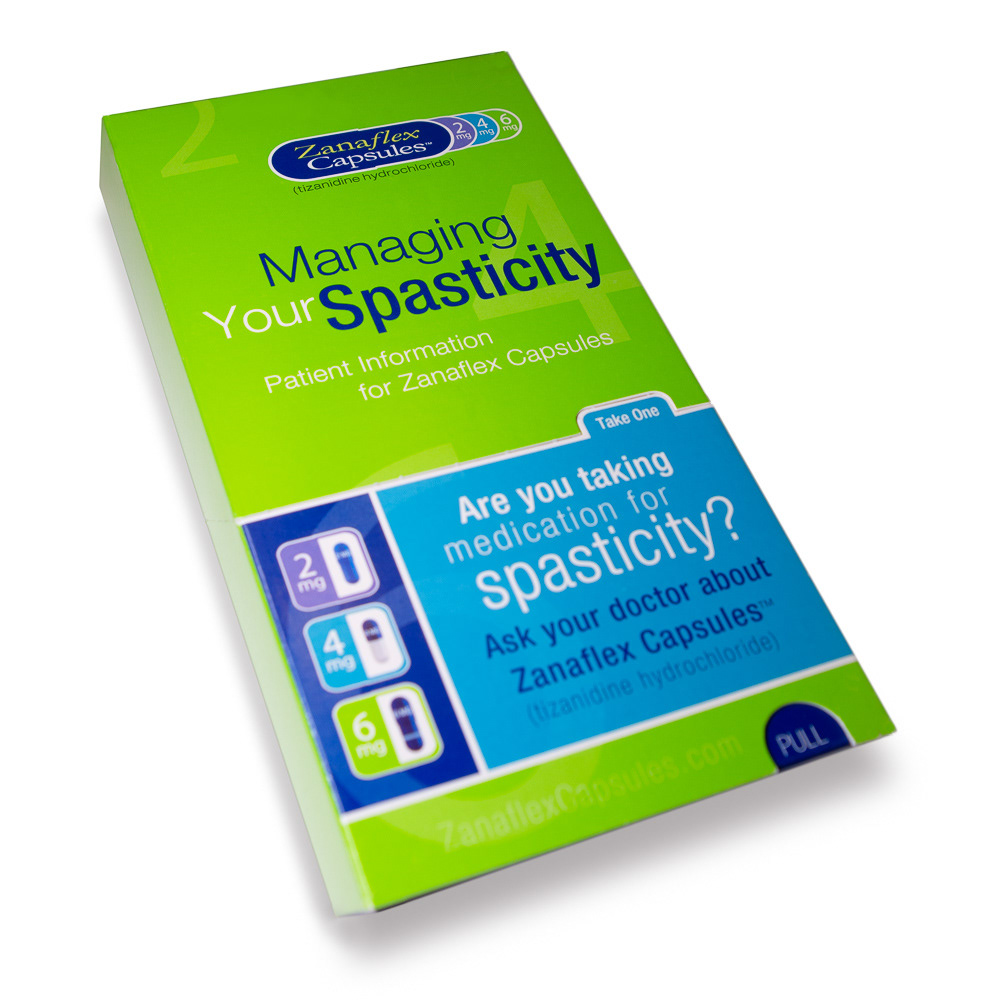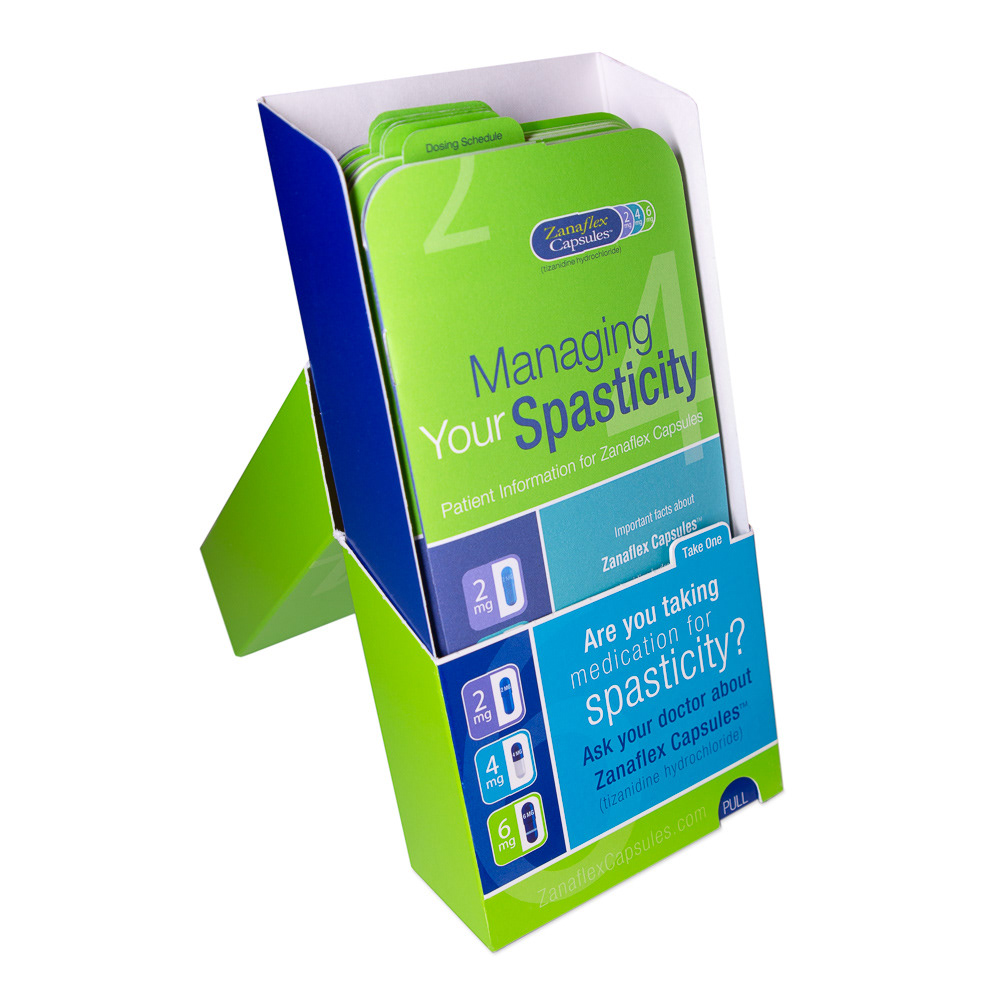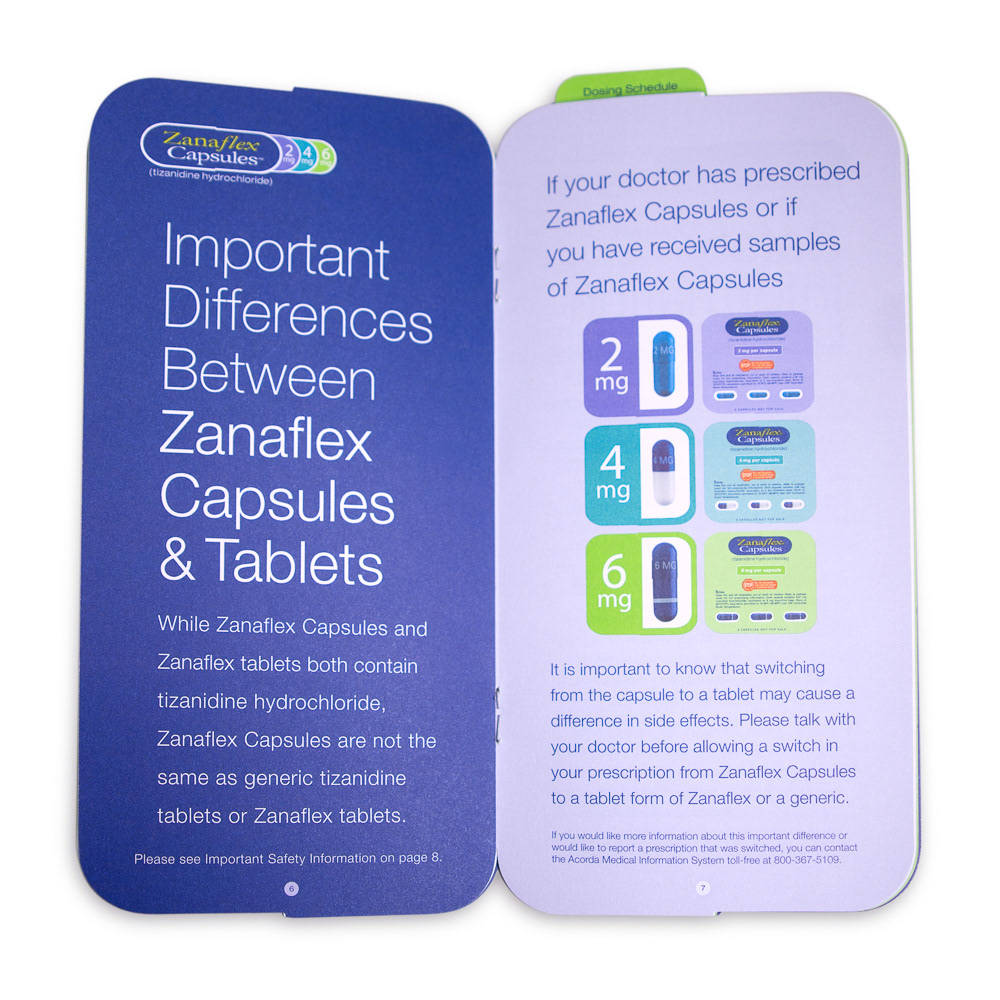 A patient information guide and self-standing box for medical offices.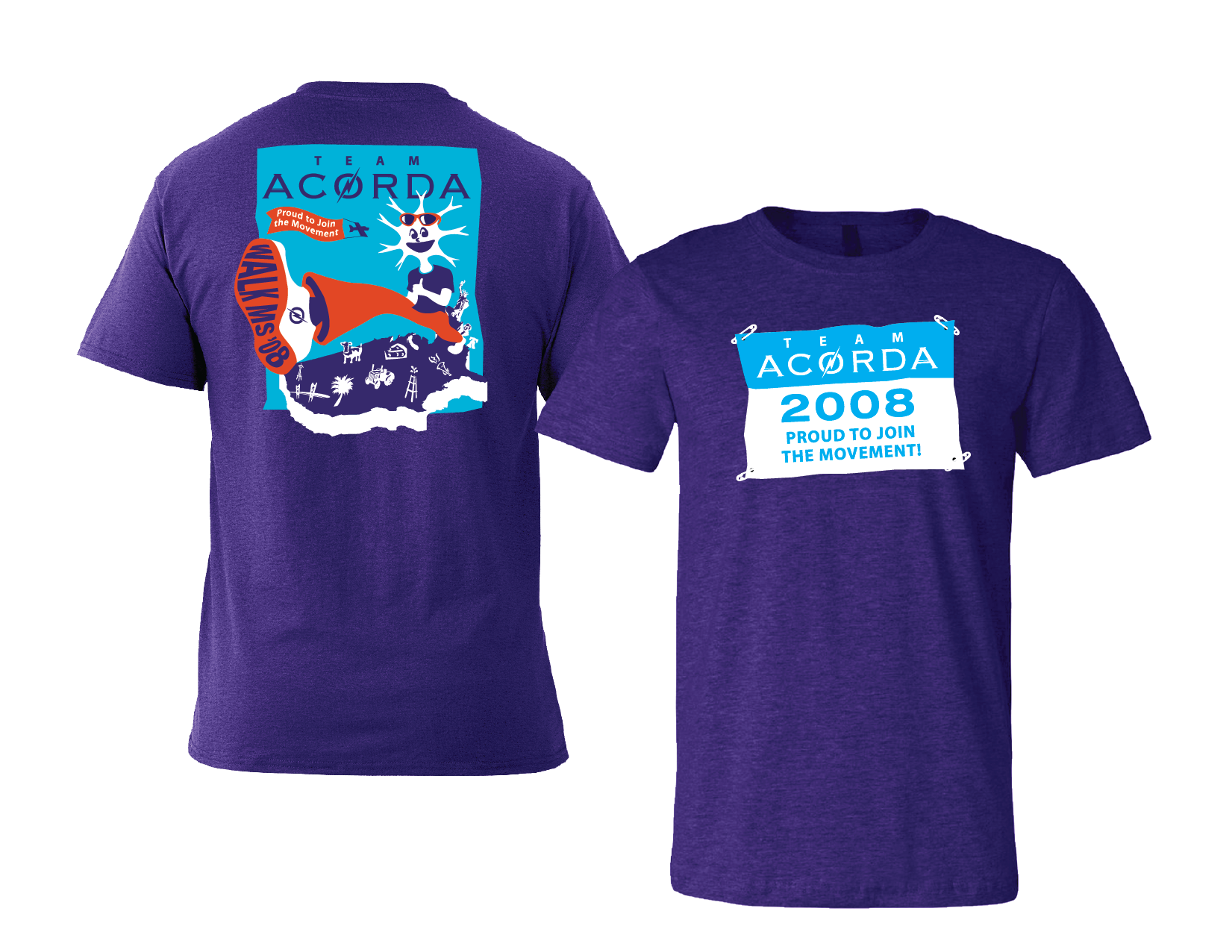 The "I Walk Because" theme was developed to give a valuable voice to the consumer communities and their families and friends. At Multiple Sclerosis awareness walks sponsored by Acorda, t-shirts were given away with a speech bubble printed on the shirt. Participants are encouraged to write why they are walking or who they are thinking of during their walk. The shirts on the right are samples of corporate Acorda MS Walk shirts I designed and illustrated. 
​​​​​​​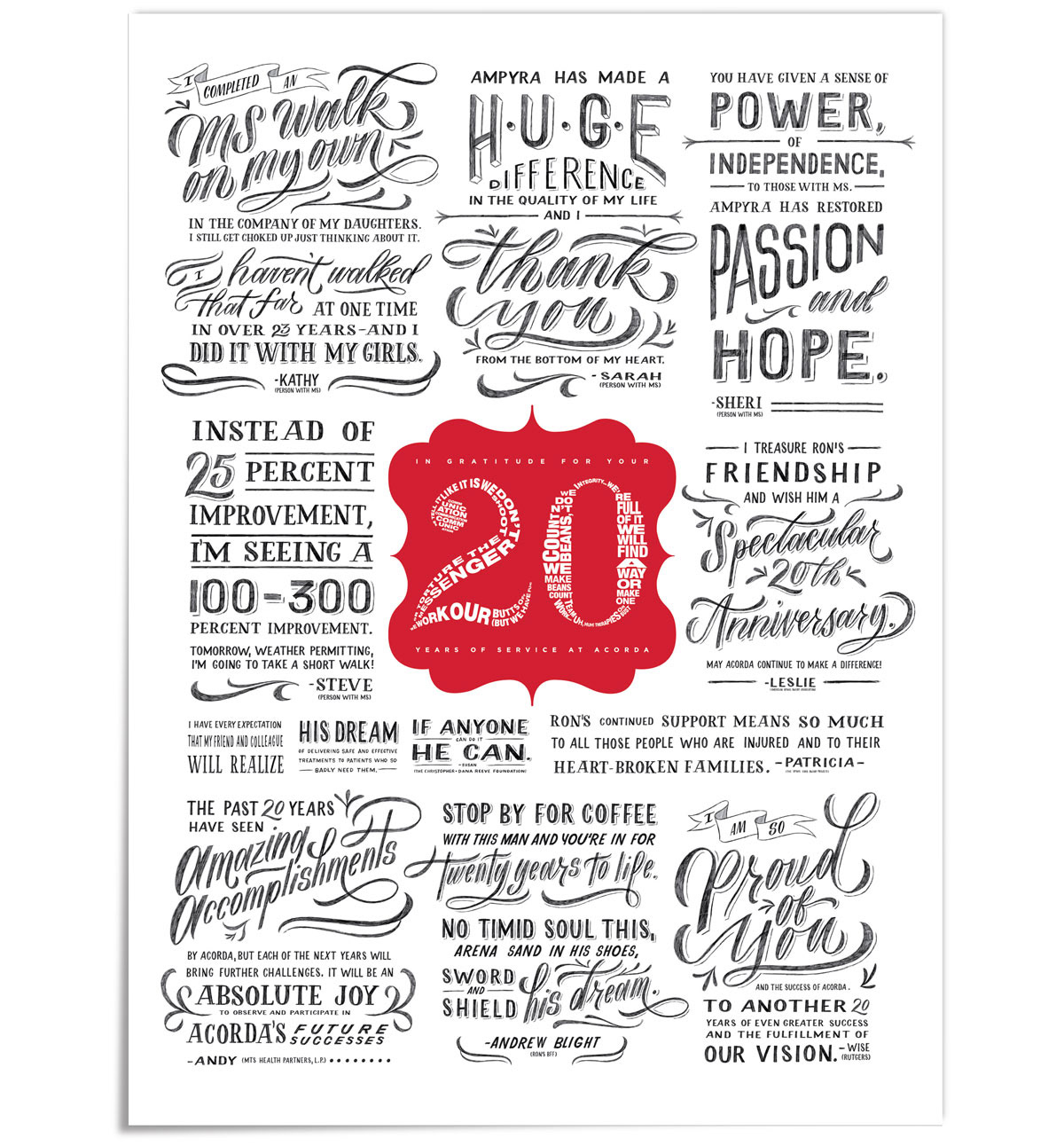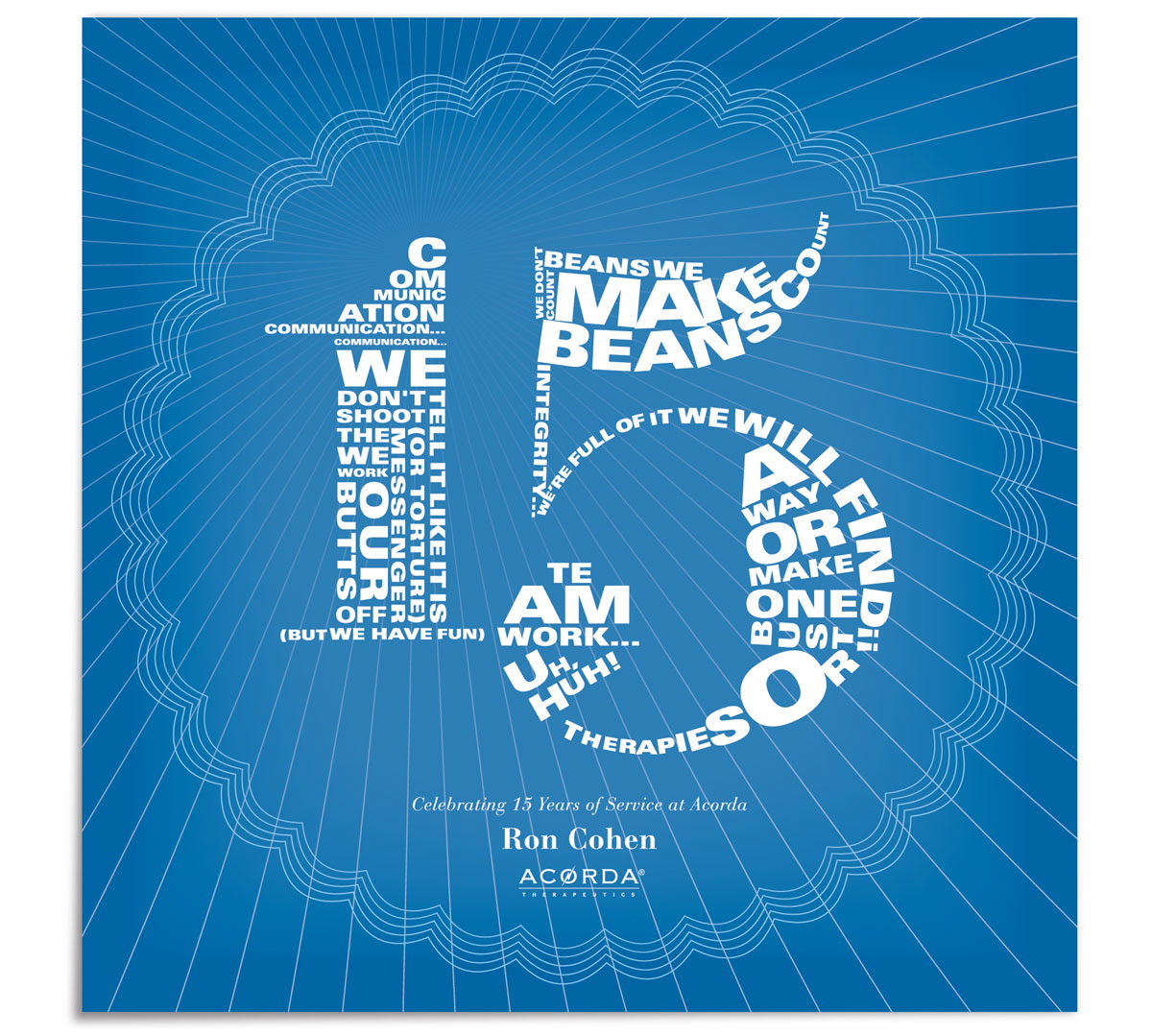 Poster and typographic plaque based on the nine principles and values of the company. 
The print on the left was a gift to the Founder/CEO on his 20th anniversary leading the company—it's printed on a toothy watercolor paper. The calligraphic quotes are taken from patient testimonials on how the therapies developed by the company have benefitted their lives. 
The plaque on the right is given to employees who have been with the company for 15 years, the 7" square print is embedded in 3/4" of acrylic.
​​​​​​​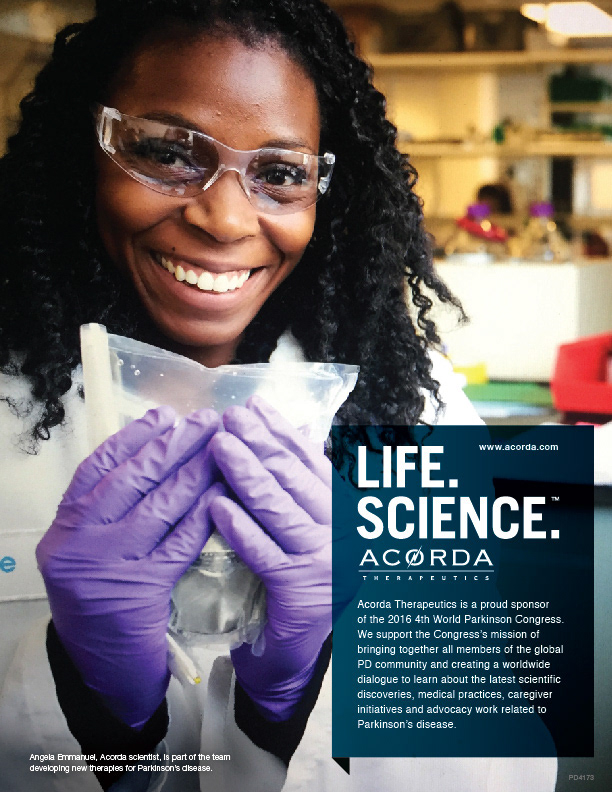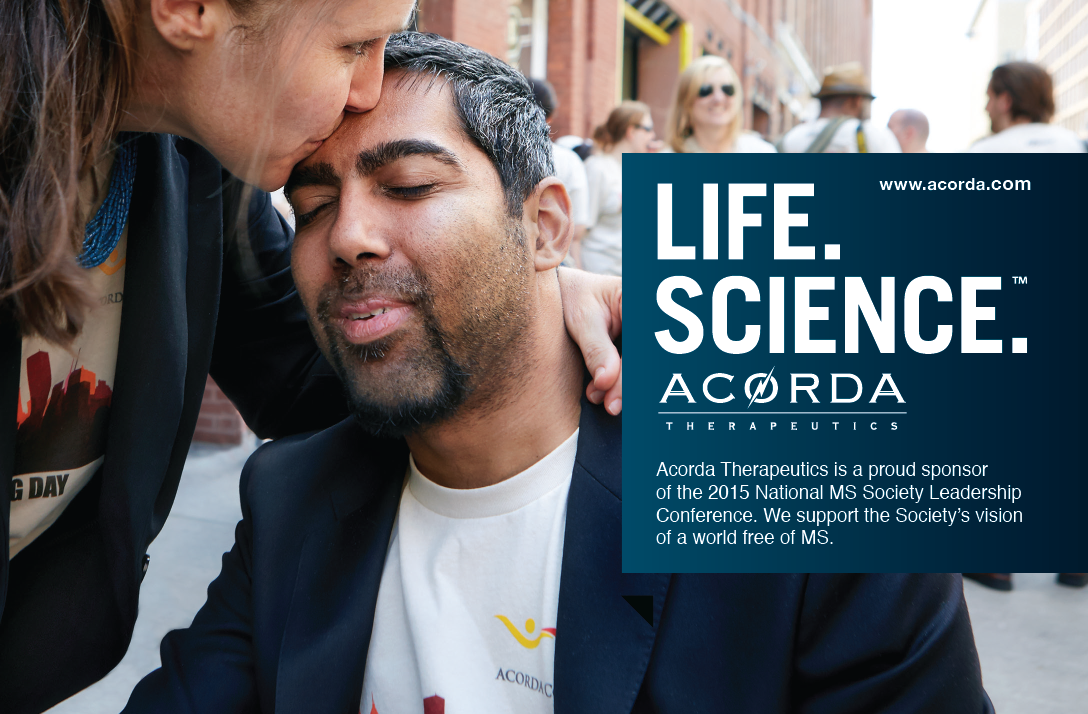 "Life. Science." advertisements. The photo on the right features Jason DaSilva, a filmmaker who documented his life with multiple sclerosis. DaSilva also leads AXS Map, along with Acorda and Google, AXS Map charts cities and provide a mobile app to help others find wheelchair accessible places to visit and points out those to avoid.
​​​​​​​