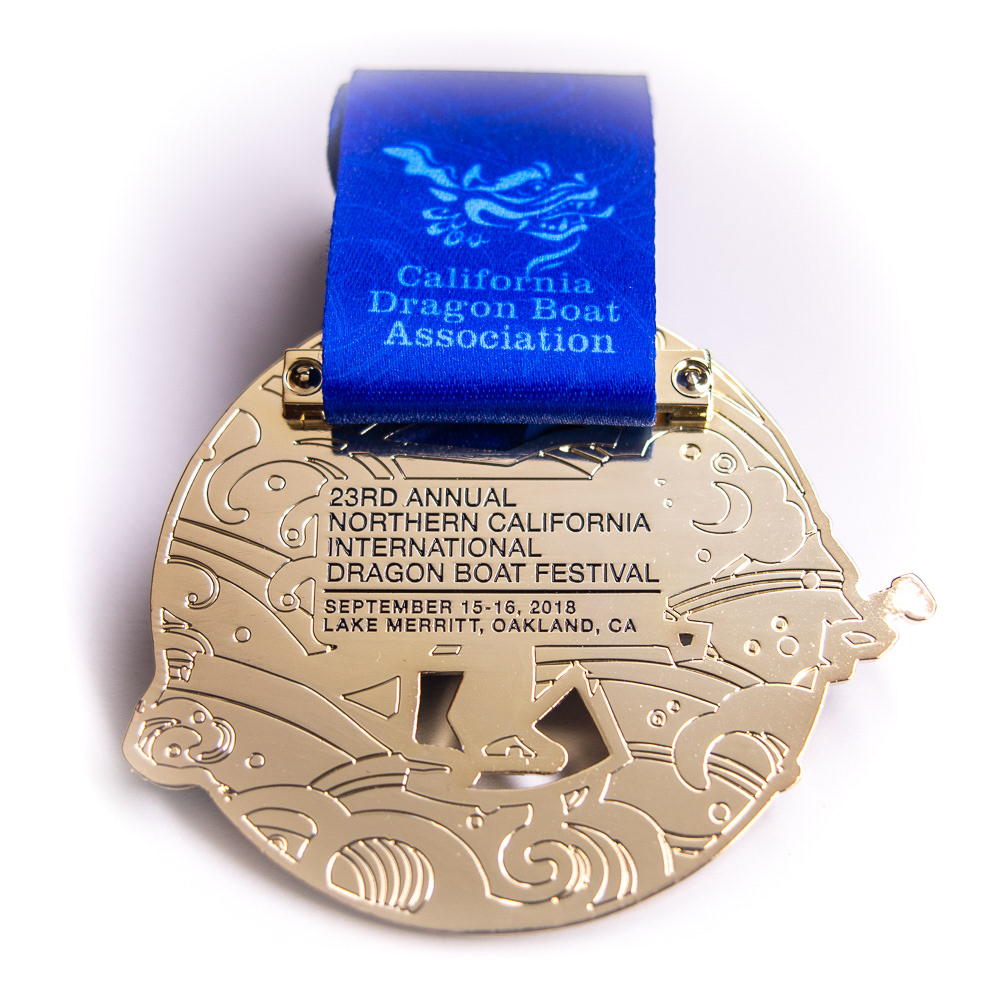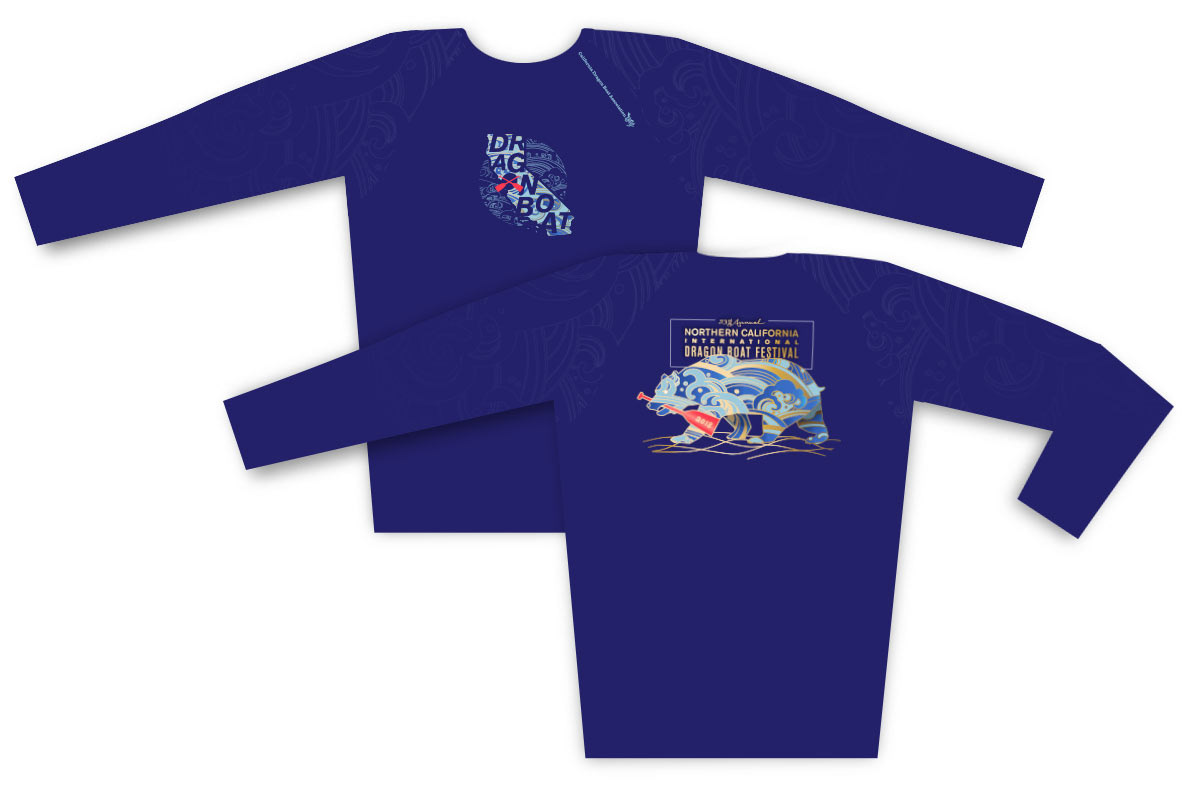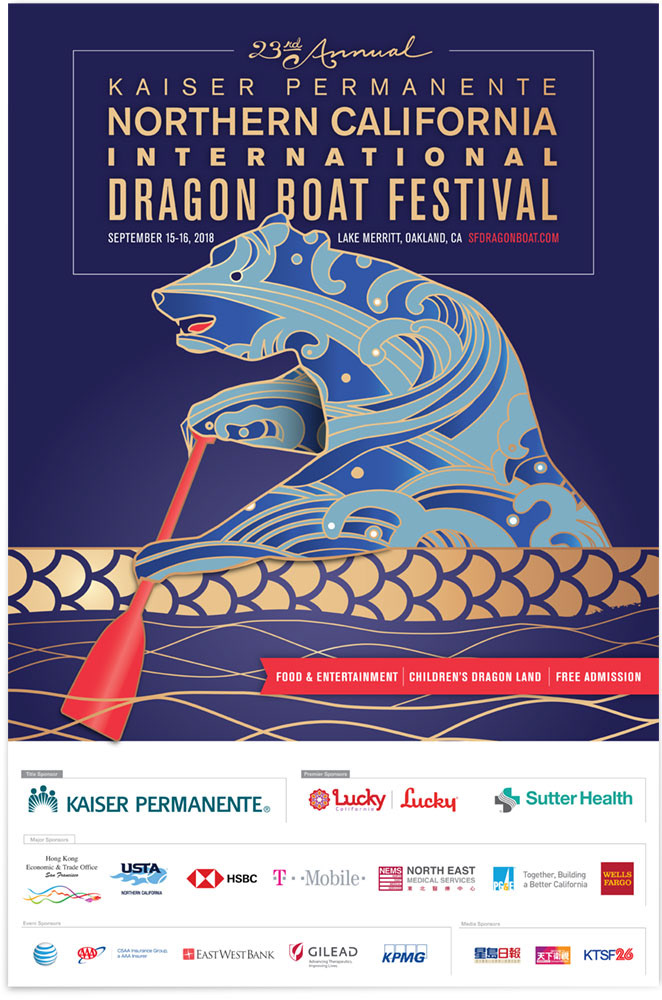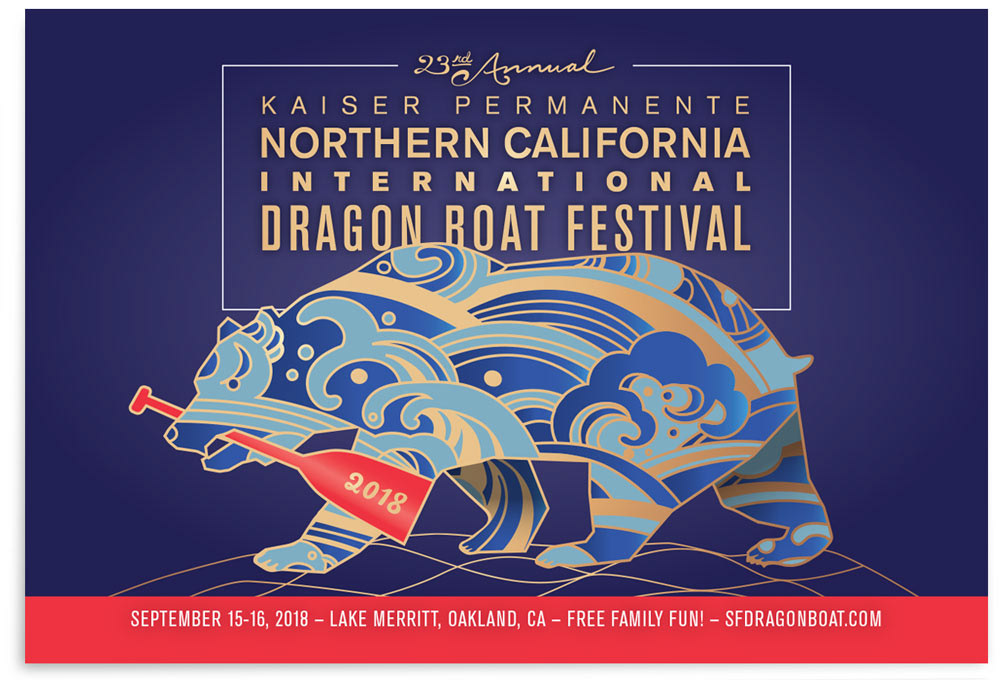 For 2018, I came up with a design that was Californian yet spoke of roots in East Asia, similar to the local dragon boat scene. Finger wave patterns were illustrated to resemble cloisonné and inserted into the state bear flag.
____________________________________________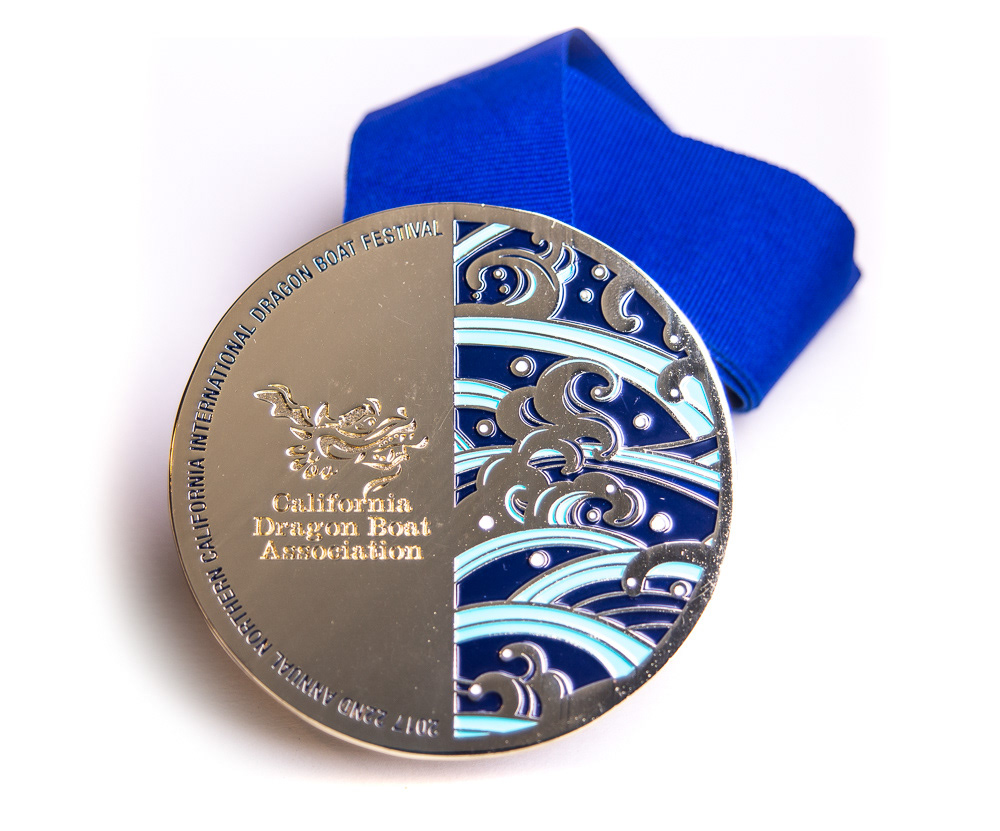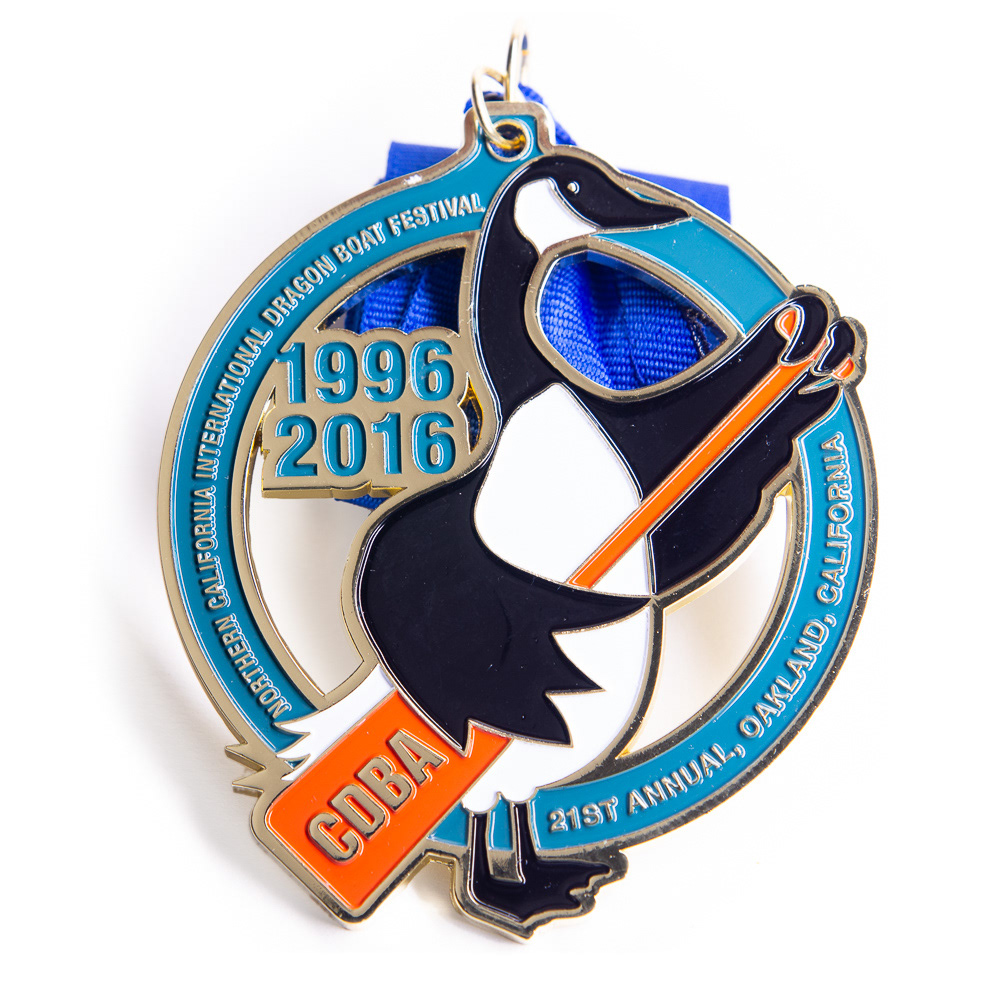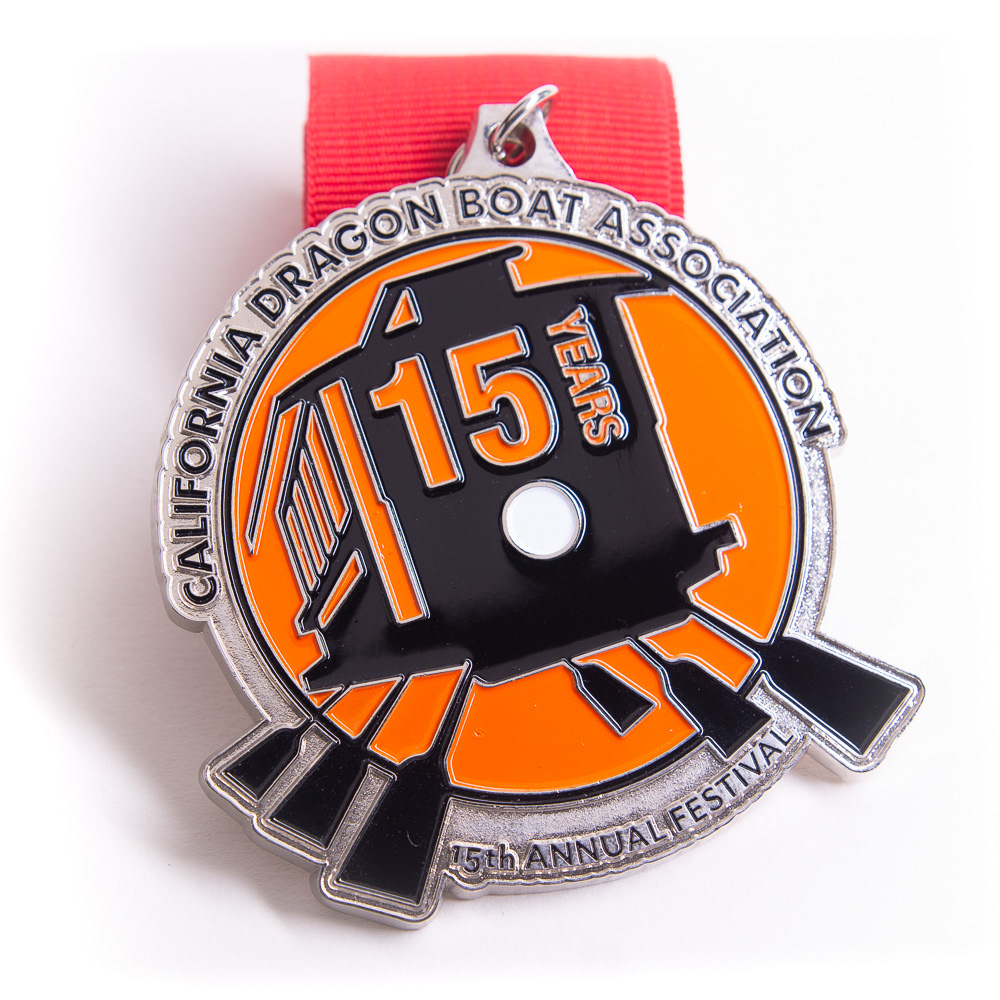 Various medals from past years. From left to right: 1. Finger wave design. 2. For the first year the International Festival was held in Oakland, I used local icons in the design—the notorious Lake Merritt Canada goose is on the medal. 3. Bilingual wordplay, the number "20" is in Chinese calligraphy (二十) and Hindu–Arabic numerals. 4. A dragon boat cable car was designed for the 15th anniversary. 
___________________
___
______________________