Every year featured a theme and notable alumni along with financial information, news, and a list of donors. The job required photographic art direction, working with the copy writer, editing, press checks at the printer, and seeing the job through the mail house.
​​​​​​​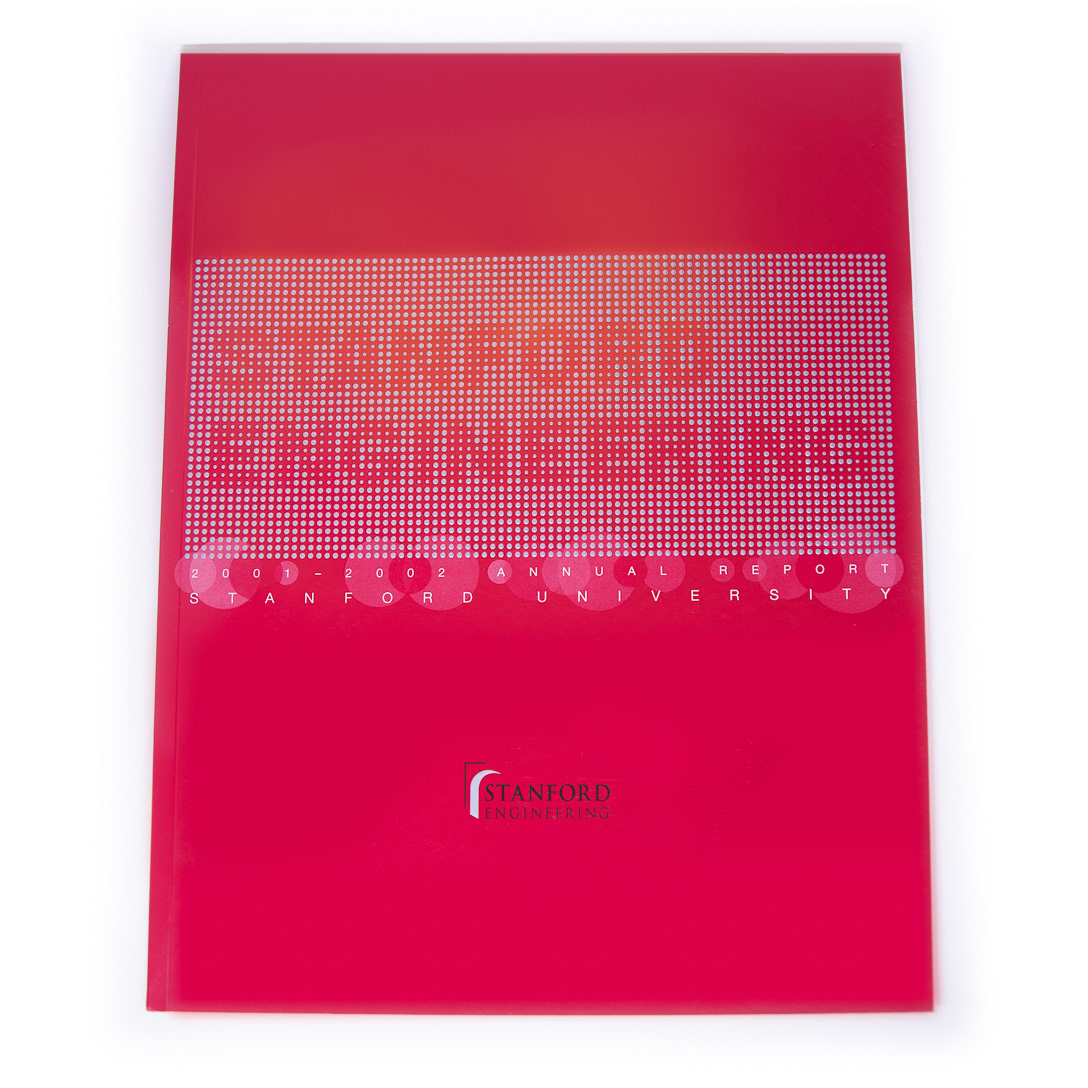 Each issue had a theme which a concept was built around. The above issue was about nanotechnology, while researching, I read about the milestone made by IBM in 1990 when a team of physicists spelled out the letters "IBM" by controlling 35 individual atoms of xenon. To mark that effort, the words "Stanford Engineering" was debossed in the cover stock. 
​​​​​​​
Each print issue had a companion website designed and hand-coded for it. The above animation highlights several homepage and subpage designs over the years.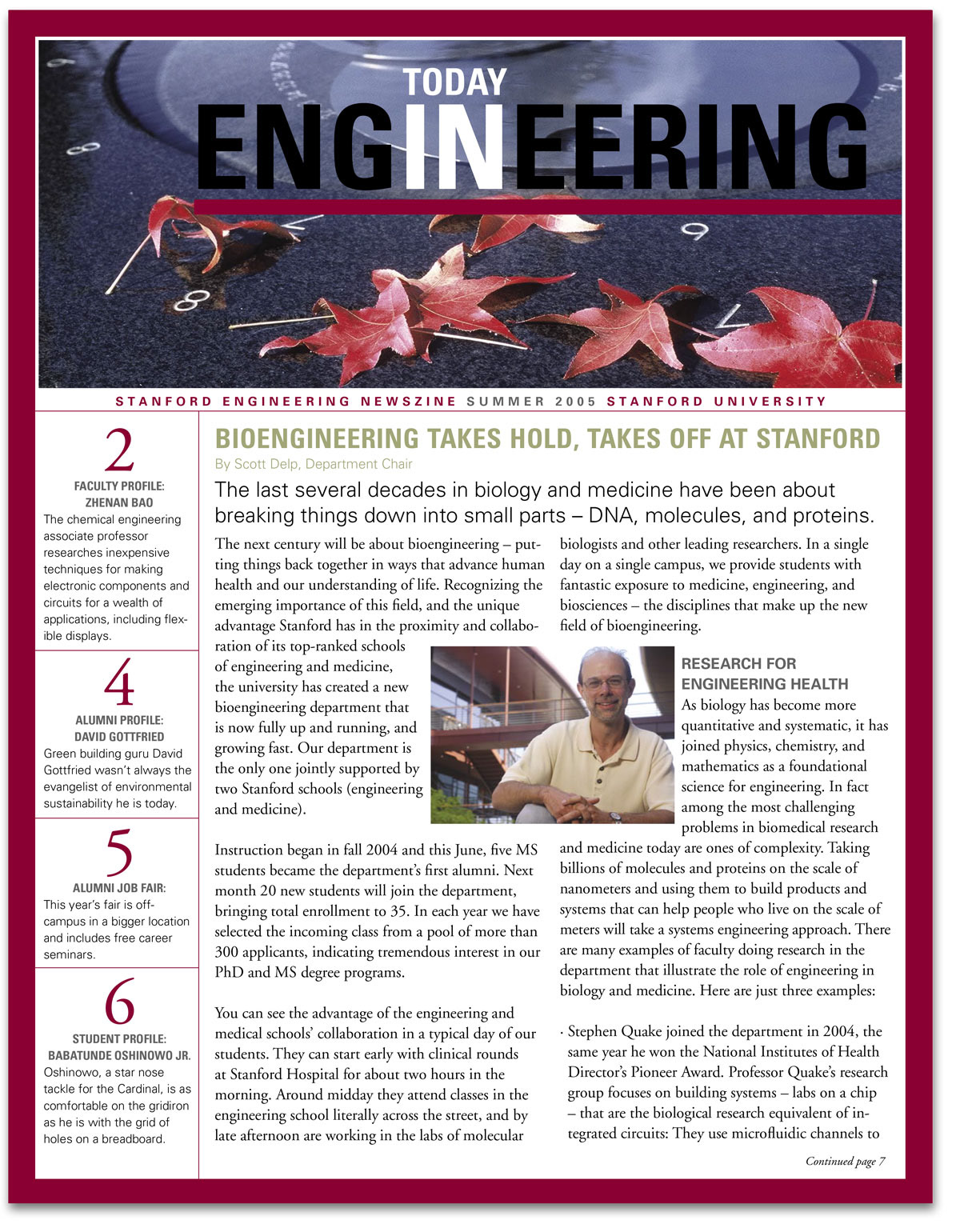 Stanford University "Today in Engineering" masthead logo design and newsletter layout. A trusted, regularly published periodical from the School of Engineering gets a brand new identity and layout. The inspiration was to have a modern design that was also traditional, trustworthy, and elegant. 
Invitation to view Silicon Valley's latest innovation, the Tesla Roadster.